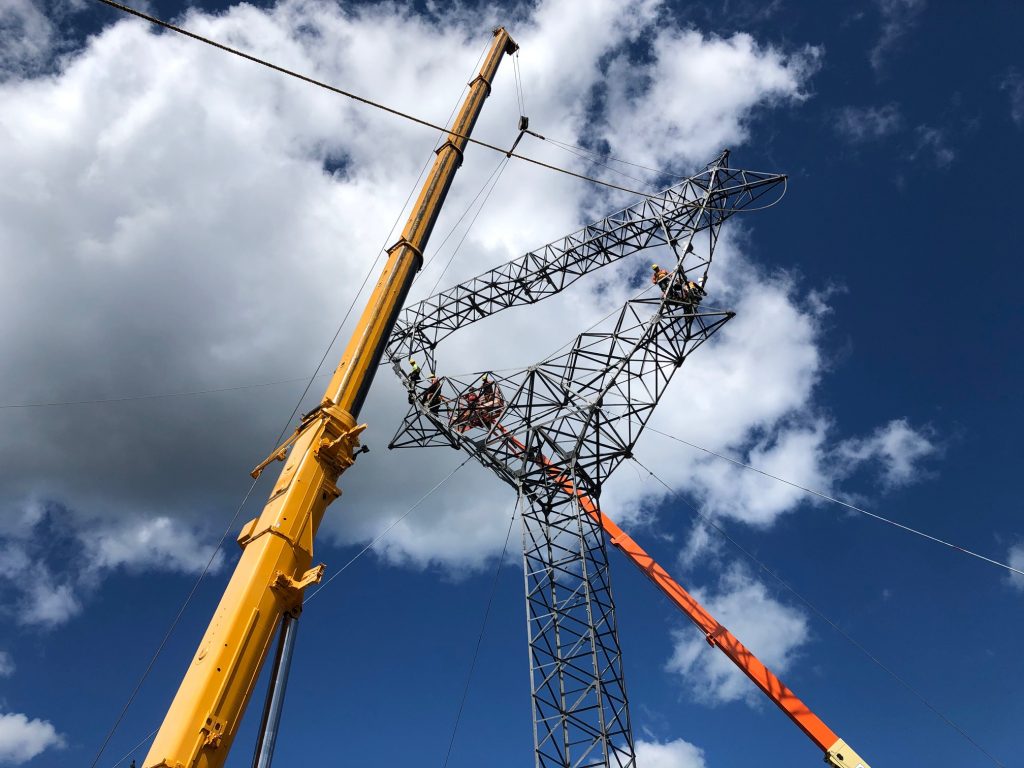 Domino Transmission Sales
Domino Highvoltage has supplied for transmission systems across Canada. We are familiar with the standards and products used by utilities such as BC Hydro, AltaLink, SaskPower, Manitoba Hydro, HydroOne, and Toronto Hydro, Nova Scotia, New Brunswick Power, Northwest Territories Power Corporation, Nunavut Power, Yukon Energy, Yukon Electric, Canadian private utilities, and LDCs.
We stock a wide selection of material for each of these standards, and can quickly fulfill any and all requirements.

Transmission
Electric power transmission is the bulk movement of electrical energy from a generating site, such as a power plant, to an electrical substation. The interconnected lines which facilitate this movement are known as a transmission network. This is distinct from the local wiring between high-voltage substations and customers, which is typically referred to as electric power distribution. 
Please contact us for our expertise when quoting your next transmission project.
Domino also has a manufacturing division, Transmission Innovations,  that produces patented FRP polymer crossarms for use in transmission products up to 750kV. This product was co-designed with BC Hydro and has been in service in Canada for 10 years.
Since then, Domino has used these products on several lines within BC and has also undertaken projects with SaskPower. Domino also supplies FRP crossarms, cross-braces, and poles for distribution projects across Canada.