Certified
Testing Facilities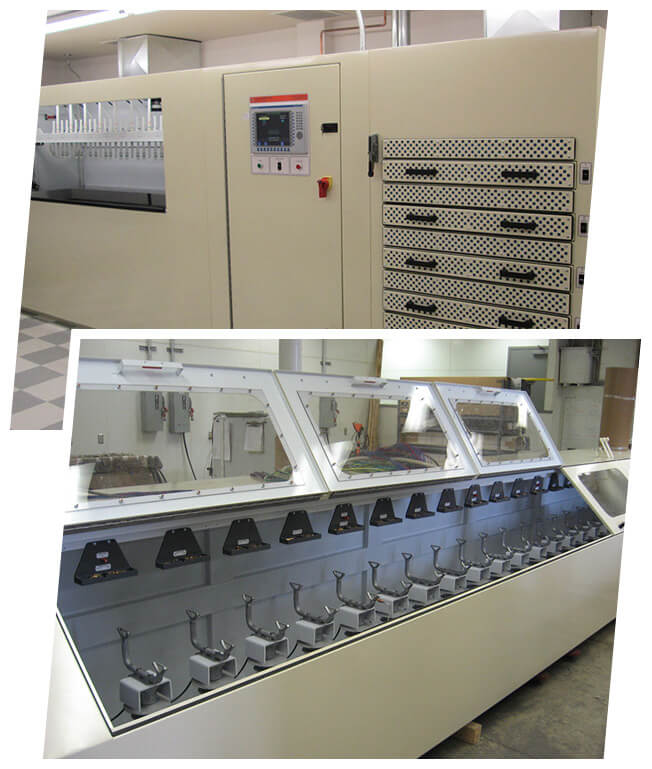 Domino Highvoltage test labs have 30 years of experience testing rubber gloves, dielectric tools and cover ups. Domino has test labs in Alberta and Ontario, offering Canada coast-to-coast service. In the summer of 2021, we proudly opened a new test lab in Caguas, Puerto Rico, to service the Caribbean.
Our facilities use state of the art technology and methodologies for fast, safe, and efficient testing of high voltage related items.
A dielectric withstand test (or pressure test, high potential or hipot test) is an electrical test performed on a component or product to determine the effectiveness of its insulation. The test may be between mutually insulated sections of a part or energized parts and electrical ground. The test is a means to qualify a device's ability to operate safely during rated electrical conditions.
Domino has the capabilities of testing the following: