We are proud to announce our expansion in eastern Canada
Domino announced, late in 2020, that over the course of the year, the company returned back to Canadian ownership and is no longer a Quanta Services company. We are now proud to announce even more changes are upon us.
Since the start of January 2021, we have put boots on the ground in Nova Scotia and Quebec, expanding our presence across Canada. As the country's largest coast-to-coast transmission and distribution supplier, growing our business will help our customers grow theirs, too.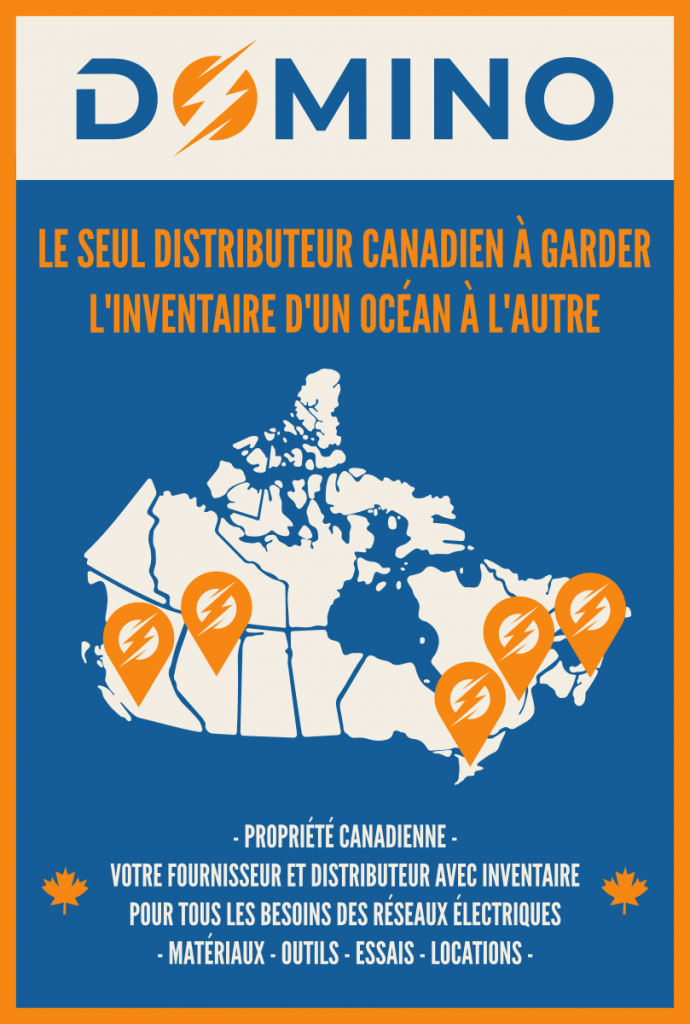 Our sales team in Quebec is hard at work reaching out to help customers get the product they need to service their own clients and projects.
Our sales team in Nova Scotia is excited to be expanding the company, as this east coast location will allow us to maintain stock levels in that region, enabling Domino to help fill the gap in supply for medium to high voltage products and services. 
These new hubs in Eastern Canada will allow Domino to continue to lead the industry in providing a comprehensive selection of products including supplies for transmission, substations and distribution OH/URD, as well as continue to offer further services. From tool rentals & repair to testing & QA/QC, Domino will keep pushing to bring new and innovative products and services to the Canadian market.